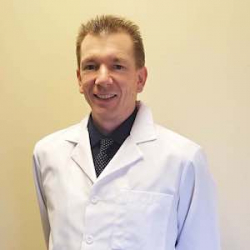 Latest posts by Aaron Gingrich
(see all)
This year is presenting new challenges as we adapt the current state of the world through the COVID-19 pandemic. The upcoming winter holiday season is no exception. This year 24 percent of Americans will be celebrating from a distance in order to protect their loved ones and greater community. Virtual gatherings can be a fun substitute for the annual in person family gatherings. Here are a few tips to make the most out of this holiday season and enjoy each other's company, even if it is from a far.
Celebrate your traditions!
Just because everyone can't be together in-person, doesn't mean you still can't celebrate the holidays the way you have in the past. It may just require some modifications. You can still prepare your favorite foods, exchange gifts, share songs, dance and jokes online. 
Most of us are aware of at least one group video meeting app at this point in 2020 due to stay at home measures. There are several online video applications that make it easy to share all the traditions you've enjoyed in the past. Send gifts and traditional non-perishable food online ahead of time so it can be there at the time of an online meeting. You can often project online hangouts onto a larger screen so everyone can see while enjoying virtual holiday celebrations.
Test out your technology ahead of time
While many of us may be accustomed to using online group meetings this technology can still present many challenges. For instance, someone's camera or microphone may not be set up to work with the video conferencing program you are using. It is a good idea to hold a test meeting earlier in the week to make sure everyone's technology is ready, so you don't have to worry about it on the special day. 
Technological issues can be particularly difficult for the older members of your family that may not be tech savvy. The holidays can be a difficult time for people who feel isolated and the more you prepare ahead of time the more you can ensure that everyone feels included in the holiday spirit. Just like an in person family gathering, the more you plan ahead, the less you have to worry about on the day of the virtual gathering. Set a time and agree on a loose order of events. Agree on an ending time ahead of time to avoid confusion and conflicting plans. You want to make sure everyone can set aside a time to be present at the virtual gathering.
Creative ways to stay engaged
You may also enjoy having ways to make sure everyone feels included. It may feel strange to simply watch each other eat through a screen. It might be more stimulating for everyone to go around and take turns telling stories about their year, or setting intentions for next year. If your family enjoys sharing songs, perhaps you can organize a virtual sing along. There are often specific settings for different programs to make sharing music virtually, easier in real time. Perhaps your family enjoys games or icebreakers to get everyone involved. Trivia games, interviews and even board games can be played virtually over video conferencing.
Find the best technology to help everyone feel included
For people with hearing issues, online group video family reunions can leave them feeling left out. Check in with the people with hearing issues ahead of time. Many hearing aids can now pair with the audio on their phone or laptop via Bluetooth. This can make hearing over video conferencing much easier. 
Many video conferencing apps provide real time captioning of the conversation so people with hearing issues can read along. If the video app that you are using does not provide this and you are planning on a group meeting with at least one member with a hearing impairment, consider switching platforms. If this is not an issue there are apps available via Smartphone that can provide real time captioning.
Enjoy your gatherings safely
This year's holiday celebration will most likely not be like those you've had in the past, but this doesn't mean you can't enjoy the pleasure of each other's company. Start planning your virtual gathering now and help everyone stay healthy and safe this holiday season.