Hearing Aids in Edwardsville, IL
We are dedicated to helping improve your quality of life!
Visit Us!
2 Sunset Hills Executive Dr., Suite 2
Edwardsville, IL 62025
Get Directions
---
Hours
Monday - Friday
9:00am - 5:00pm
Send us a message!
Please use the form to contact us and we will be in touch with you within 1-2 business days. We look forward to hearing from you!
---
Great place. Very happy with the service I received!
Excellent service! Excellent products! Very friendly and easy to work with! Highly recommend!
Aaron quickly cleaned, replaced parts and adjusted my hearing aids. Great job! Gary Babbs
World class customer service
4 locations to serve you!
---
Edwardsville, IL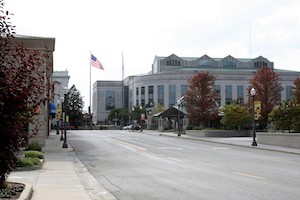 Historic Edwardsville is a bustling hub of activity, recalling a rich background and looking ahead to a thriving future, as well. This region of Southwestern Illinois came under American colonial control after General George Rogers Clark captured British posts during the Revolutionary War. Relatively few settlers remained the region after this time, and Edwardsville took some time to become the thriving residential and commercial center it is today. Cultural offerings today keep the municipality in center stage of the region, including the Wildey Theatre, which was originally built as an opera house in 1909 by the Independent Order of Odd Fellows. Since that time, the Wildey Theatre has been extensively renovated as a center of the performing arts, entertainment and movies. In these ways, the history of Edwardsville stays alive and well in the present. If you want to enjoy these attractions in Edwardsville, be sure that your senses are optimal! A hearing test is the first step to make sure you can enjoy events at the Wildey Theatre and elsewhere in the Edwardsville region.