Hearing Aids in Carlinville, IL
We are dedicated to helping improve your quality of life!
Hours
Monday - Friday
9:00am - 5:00pm
Send us a message!
Please use the form to contact us and we will be in touch with you within 1-2 business days. We look forward to hearing from you!
---
Aaron quickly cleaned, replaced parts and adjusted my hearing aids. Great job! Gary Babbs
World class customer service
4 locations to serve you!
---
About Carlinville, IL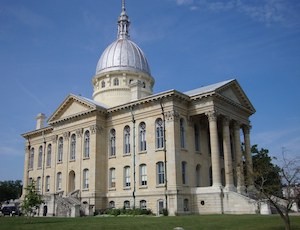 Historic Carlinville offers a number of attractions that make it a welcoming town for not only its residents but also those in the surrounding area. The Macoupin County Historical Society hosts a festival each Memorial Day and again in the fall to commemorate the rich history of Carlinville, including Anderson Mansion, and the festival is complete with local crafts, antique machinery, and tours of the historic sites. Beaver Dam State Park is another local attraction that draws visitors from Carlinville and the surrounding region. Located in Macoupin County 7 miles southwest of Carlinville and situated in an oak/hickory woodland, Beaver Dam State Park offers a variety of recreational opportunities on its 750 acres, including fishing, picnicking, hiking, and tent and trailer camping. The many residents of the town will understand how important it is to enjoy these events to the utmost, and these social events require all the senses to be at their best. Be sure to get your hearing test right away to be best equipped to take part in the rich lifestyle of Carlinville and the surrounding area.