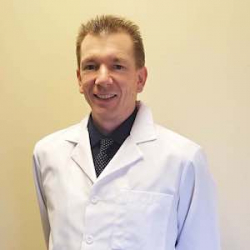 Latest posts by Aaron Gingrich
(see all)
When was the last time you thought of your diet affecting the health of your hearing process? Many of us take our sense of hearing for granted and fail to incorporate our hearing health as part of our overall fitness and wellbeing. This is changing fast as hearing loss is part of the top three public health concerns in our nation aside from cancer and diabetes. Hearing health has become a concern for people of all ages and is no longer relegated to the elderly as it was in the recent past.
We have information readily available now regarding our auditory health, options for hearing devices and a constantly progressing field of technological advances for the hearing impaired. But before we get to the point where we need the help of assistive hearing devices we can start quite simply with our diet. Nutrients of good quality and incorporated in our daily diet will substantially increase the strength of our auditory process and will also give us the added benefits of a well-rounded and healthy diet.
Vitamin B-9 and Vitamin B-12
Between the years 1999 to 2004 studies were published, showing that a lower level of folate also known as Vitamin B-9 found both the diets of men and women is connected to higher levels of hearing loss. Some great nutrient-rich meals packed with folate can be found in delicious chili con carne, sides of asparagus grilled or blanched, or sliced hard-boiled eggs in a Chef's salad with some spinach leaves mixed in for extra green goodness.
Both vitamins are shown for the necessary levels of effective blood flow. When there is a lack of proper blood flow it directly affects our hearing process, in particular, our cochlear. This part of the ear is responsible in part for the signals the brain receives to translate and interpret sound.
Omega-3 Fatty acids
A consistent intake of 2 to 3 servings of Omega-3 rich meals, a week and you can lower age-related hearing loss by close to 50 percent! Add walnuts in your salad, tuna fish sandwich for lunch, or grilled lamb or wild salmon for dinner and you have a tasty, powerful dose of Omega-3's in your meal. Two to three servings a week and you can lower age-related hearing loss by 40 percent!
Vitamin C
The ubiquitous Vitamin C available in our favorite fruits and vegetables makes it easy to incorporate in our daily meals. It is the powerhouse vitamin that protects our immune system, keeps our bones strong and delivers antioxidants as well. Red and green bell peppers, tomatoes, squash, spinach, broccoli, and cabbage sautéed, grilled or raw will give us what we need for our Vitamin C intake. Popular tropical fruits such as papaya, citrus fruits that are easy to find like oranges and when the season allows, strawberries all nourish us with the Vitamin we associate with protection and overall wellbeing.
Vitamin C has been recorded as providing protection of our auditory nerve high level of noise exposure. The nerve connects to our brain and is a crucial part of our sense of hearing. In addition, it promotes the flow of blood to our inner ear providing us with restorative capabilities of up to 60 percent when experiencing the effects of sudden hearing loss.
Nourishing your body is the overall goal but knowing that the above-mentioned nutrients can also sustain, protect and lower risks of hearing loss conditions should be an added incentive. So, the next time you think of your overall health make sure you think of strengthening and maintaining the intricate process that allows you to hear and communicate with your friends, family and the world around you.
Absolute Audio
At Absolute Audio is here for all your hearing health inquiries. We look forward to your call and would encourage you or a loved one to make your first appointment if you have any doubts about your hearing. A comprehensive assessment and treatment for your specific needs will get you on the road to a better, richer hearing experience.